The GPs Role in Improving AF Management – Lecture
Description
In this Healthed lecture, Prof Andrew Sindone explains that detecting atrial fibrillation and commencing anticoagulation therapy is our greatest weapon in preventing stroke. And yet people with this arrhythmia are still going undiagnosed and untreated. Prof Sindone will present the latest evidence of the incidence and prevalence of both AF and stroke, and gives the reasons why the vast majority of AF patients can safely be put on preventive therapy to optimise their chances of a stroke-free future.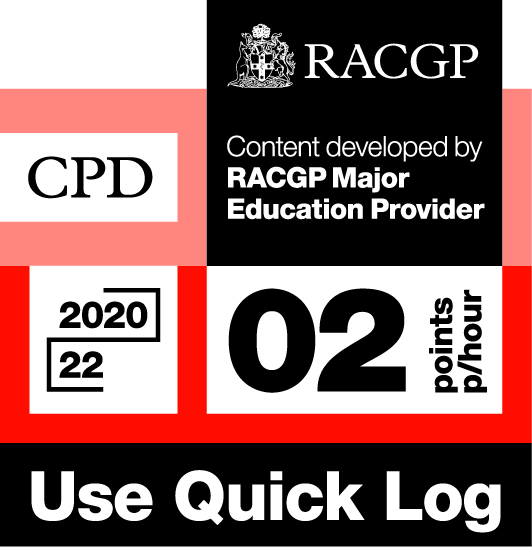 Log your own CPD by following these easy steps:
• Listen to this Healthed podcast
• Click on the Quick Log logo and follow the link to the RACGP website
• Login to your myCPD dashboard
• Click on the Quick Log function to log your points
• A 30 minute podcast earns 1 CPD point



Enjoy this content?
Each fortnight, Healthed hosts a free webcast featuring leading experts on important topics for healthcare professionals. Register for the upcoming webcast by clicking the button below.