COVID Update – Moderna Vaccine, Delta Crisis Update, Role of ATAGI, Vaccination for Children – Lecture CPD 1 Point
Description
In this Healthed lecture, A/Prof Nigel Crawford explains the role of ATAGI and its relevance to the current pandemic.
In addition, he covers the recent developments in the management of the Australian pandemic including: An overview of the newly available Moderna vaccination; how the currently available vaccinations in Australia compare in terms of effectiveness against the Delta variant at preventing severe diseases as well as transmission; the rationale and evidence behind the upcoming push for vaccinating children 12 yrs of age and older; an important update on the clinical features and management pathways for Pfizer-related myocarditis, pericarditis as well as AZ-related clots; and what we can learn from the experience of other countries who have been dealing with the Delta pandemic.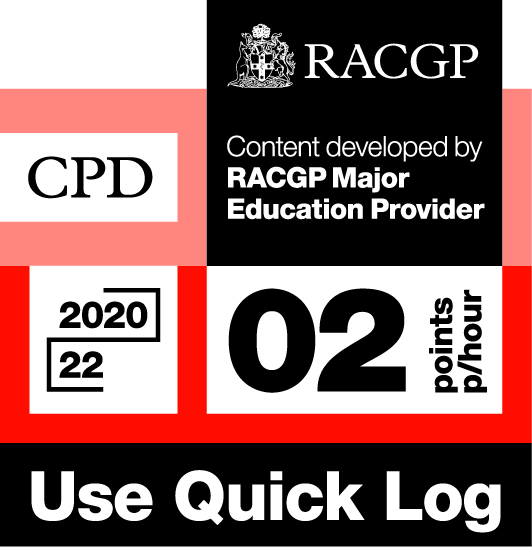 Log your own CPD by following these easy steps:
• Listen to this Healthed podcast
• Click on the Quick Log logo and follow the link to the RACGP website
• Login to your myCPD dashboard
• Click on the Quick Log function to log your points
• A 30 minute podcast earns 1 CPD point



Enjoy this content?
Each fortnight, Healthed hosts a free webcast featuring leading experts on important topics for healthcare professionals. Register for the upcoming webcast by clicking the button below.