The New Zoster Vaccine – Effective Conversations & Practice Systems – Lecture
Description
In this Healthed lecture, Dr Lisa Beecham, will explain the key differences between this new vaccine against shingles and what is currently available, and who might be best to be offered this option. She will also present the key reasons why patients might be convinced to pay for this otherwise unfunded vaccine.

This educational activity was developed by Healthed at the request of and with funding from GSK.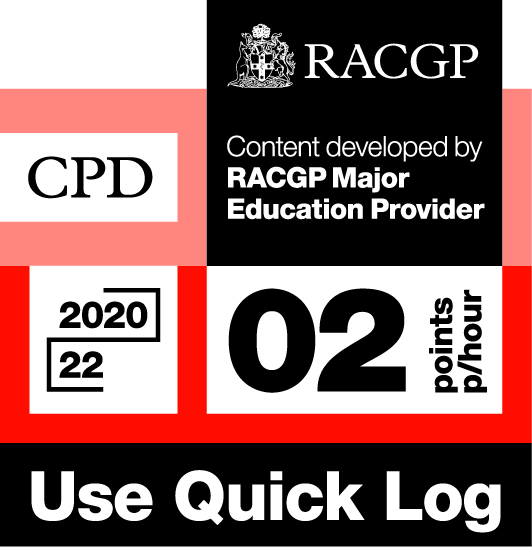 Log your own CPD by following these easy steps:
• Listen to this Healthed podcast
• Click on the Quick Log logo and follow the link to the RACGP website
• Login to your myCPD dashboard
• Click on the Quick Log function to log your points
• A 30 minute podcast earns 1 CPD point



Enjoy this content?
Each fortnight, Healthed hosts a free webcast featuring leading experts on important topics for healthcare professionals. Register for the upcoming webcast by clicking the button below.