Therapeutic Options for Patients with Skin Field Cancerisation – Lecture
Description
Keratinocyte Cancer is more common than all other forms of cancer, combined. In this Healthed lecture, Dr Ian Porter will describe the emerging treatments, such as widefield radiation therapy, which can target large areas of both cancer and pre-cancerous lesions with the goal of reducing the need for frequent interventions. This option holds promise for patients with severe disease who have exhausted other therapeutic options.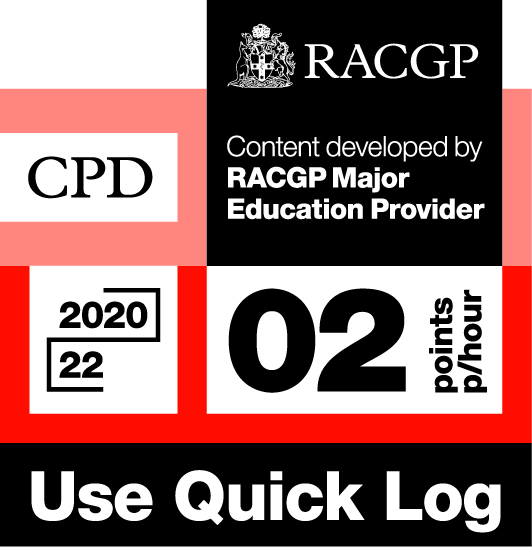 Log your own CPD by following these easy steps:
• Listen to this Healthed podcast
• Click on the Quick Log logo and follow the link to the RACGP website
• Login to your myCPD dashboard
• Click on the Quick Log function to log your points
• A 30 minute podcast earns 1 CPD point



Enjoy this content?
Each fortnight, Healthed hosts a free webcast featuring leading experts on important topics for healthcare professionals. Register for the upcoming webcast by clicking the button below.