Understanding Antipsychotic Medications and Metabolic Side Effects – Lecture
Description
In this Healthed lecture, Prof Malcolm Hopwood explains that metabolic dysregulation is a potential side effect of antipsychotics. This includes changes in cholesterol, triglycerides, BSL and BMI. These changes can cause or exacerbate comorbidities. This is a complex area and predictors are poorly understood. Weight gain is a major problem for compliance.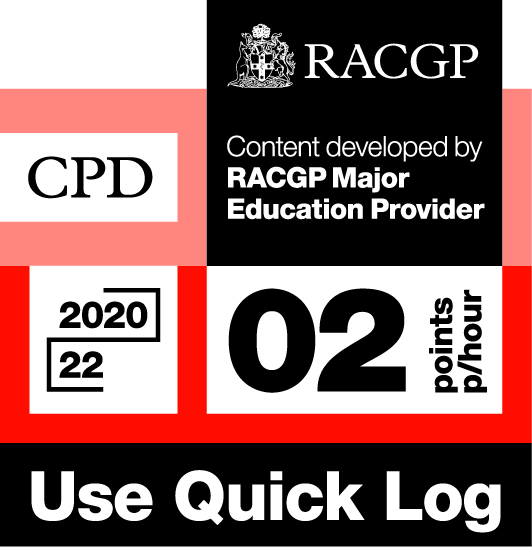 Log your own CPD by following these easy steps:
• Listen to this Healthed podcast
• Click on the Quick Log logo and follow the link to the RACGP website
• Login to your myCPD dashboard
• Click on the Quick Log function to log your points
• A 30 minute podcast earns 1 CPD point




Enjoy this content?
Each fortnight, Healthed hosts a free webcast featuring leading experts on important topics for healthcare professionals. Register for the upcoming webcast by clicking the button below.