Women's and Children's Health Update: Australian Feeding Infants and Toddlers Study (OzFITS) – What have we learned & what to do differently
Description
In this episode:
– The OzFITS findings in brief
– What we are doing well in Australia with regard to infant and toddler nutrition
– Where we may be able to improve the diets of our youngest Australians, particularly with regard to iron intake
– Future research directions in infant nutrition
Host: Dr Terri Foran, Sexual Health Physician; Conjoint Senior Lecturer, School of Women's and Children's Health, UNSW
Total time: 21 mins
Guest: Najma Moumin, PhD candidate, School of Medicine within the Discipline of Paediatrics, University of Adelaide

Recommended resources:
– Special Issue on the OzFITS findings
– Infant feeding guidelines for health workers
– Special Issue "The Australian Feeding Infants and Toddlers Study (OZFITS), 2021"
– Ceralac Sample Request Form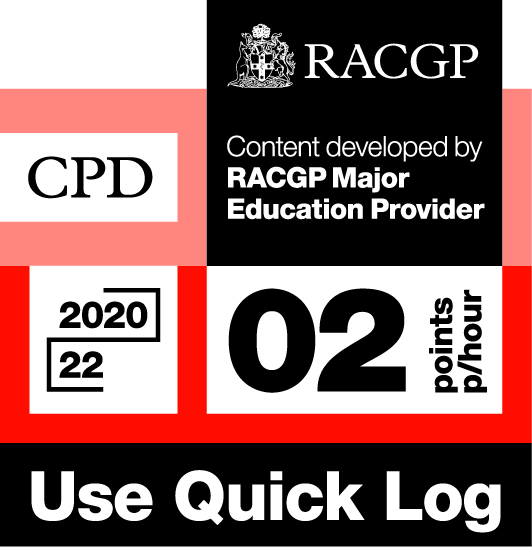 Log your own CPD by following these easy steps:
– Listen to 30 minutes of Healthed podcasts
– Click on the Quick Log logo and follow the link to the RACGP website
– Log in to your myCPD dashboard
– Click on the Quick Log function to log your points
– A 30 minute podcast earns 1 CPD point
Enjoy this content?
Each fortnight, Healthed hosts a free webcast featuring leading experts on important topics for healthcare professionals. Register for the upcoming webcast by clicking the button below.