Women's and Children's Health Update: Chronic pelvic pain
Description
In this episode:
– How chronic pelvic pain can impact on intimacy and relationships
– The importance of asking about sexual difficulties and relationship issues in a reproductive health consultation
– A multidisciplinary approach to the management of chronic pelvic pain
Host: Dr Terri Foran, Sexual Health Physician; Conjoint Senior Lecturer, School of Women's and Children's Health, UNSW
Total time: 21 mins
Guest: Rochelle Hamilton, Clinical Nurse Consultant and Clinical Sexologist
Recommended resources:
– Jean Hailes for Women
– Chronic Pain Australia
– Pain Australia
– NOI
– Pain Revolution
– Tame the Beast
– Overcoming Pain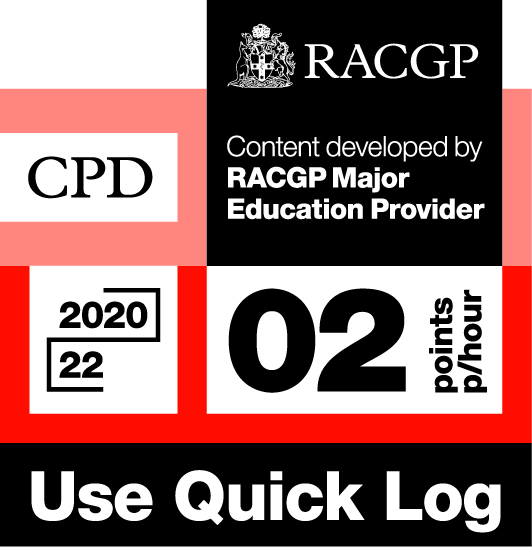 Log your own CPD by following these easy steps:
– Listen to 30 minutes of Healthed podcasts
– Click on the Quick Log logo and follow the link to the RACGP website
– Log in to your myCPD dashboard
– Click on the Quick Log function to log your points
– A 30 minute podcast earns 1 CPD point
Enjoy this content?
Each fortnight, Healthed hosts a free webcast featuring leading experts on important topics for healthcare professionals. Register for the upcoming webcast by clicking the button below.