Women's and Children's Health Update: Endometriosis Expert Panel
Description

In this episode:

This presentation brings together a 'brains-trust' in the management of menstrual problems and menstrual pain. Using a specific case study approach, the panel will take you through the management of endometriosis from menarche to menopause. The panel will attempt to provide a practical and evidence-based approach to the management of symptoms but will also bring their own considerable personal experience to the discussion.
Host: Dr Terri Foran, Sexual Health Physician; Conjoint Senior Lecturer, School of Women's and Children's Health, UNSW
Guests:
Dr Jason Chow, Gynaecologist, Obstetrician, Laparoscopic Surgeon, Women's Health & Research Institute of Australia, Sydney
A/Prof Louise Hull, Gynaecologist; Reproductive Endocrinologist and Fertility Specialist, Women's and Children's Hospital, Adelaide; Embrace Fertility, Adelaide
Dr Jane Woolcock, Obstetrician and Gynaecologist; Gynaecological Ultrasound Specialist, Laparoscopic Surgeon, Lecturer, University of Adelaide; Chair, the Australian Association of Obsterics and Gynaecology Ultrasound
Total time: 56 mins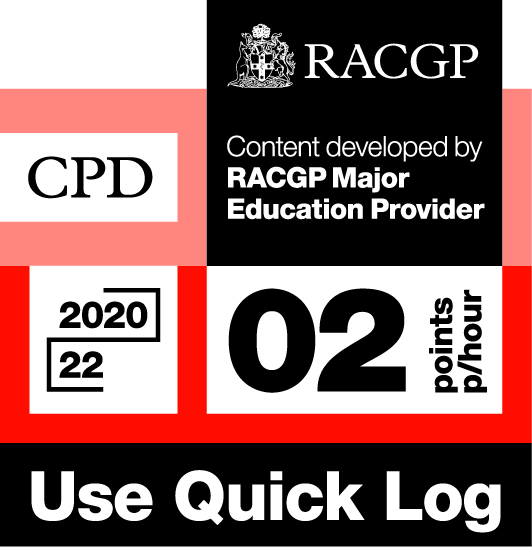 Log your own CPD by following these easy steps:
– Listen to 30 minutes of Healthed podcasts
– Click on the Quick Log logo and follow the link to the RACGP website
– Log in to your myCPD dashboard
– Click on the Quick Log function to log your points
– A 30 minute podcast earns 1 CPD point
Enjoy this content?
Each fortnight, Healthed hosts a free webcast featuring leading experts on important topics for healthcare professionals. Register for the upcoming webcast by clicking the button below.