Women's and Children's Health Update: How to avoid misdiagnosis and mismanagement of Cow's Milk Protein Allergy
Description
In this episode:
– The symptoms and signs of CMPA in an infant and how to make the diagnosis through exclusion and rechallenge
– The pros and cons of various formulas in an infant with confirmed CMPA
– Prebiotics, probiotics and synbiotics – what are they and do they make any difference in an infant with cow's milk allergy?
Host: Dr Terri Foran, Sexual Health Physician; Conjoint Senior Lecturer, School of Women's and Children's Health, UNSW
Total time: 44 mins
Guests:
Dr Rupert Hinds, Consultant Gastroenterologist
Dr Vicki McWilliam, Senior Allergy Dietitian
To download your FREE CMPA Resource kit for use with your patients
click here
This kit includes information on:
– What to expect when starting a hypoallergenic formula
– Elimination diet for breastfeeding infants: Q&A with a Dietician
– Cow's Milk Protein Allergy Brochure from Allergy and Anaphylaxis Australia

For additional information and support on Cow's Milk Protein Allergy, visit our Healthcare Professional Hub
Recommended resources:
– ASCIA: health professional resources including free online training modules
– National Allergy Strategy website
– PreventAllergies.org – Nip Allergies in the Bub
– Food allergy prevention infant feeding videos
– Allergy and Anaphylaxis Australia Webinars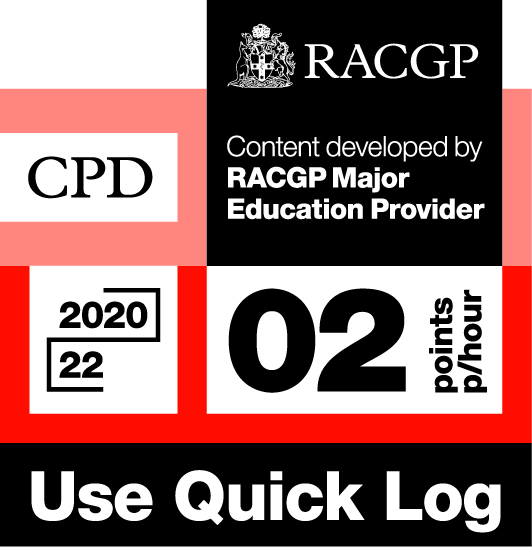 Log your own CPD by following these easy steps:
– Listen to 30 minutes of Healthed podcasts
– Click on the Quick Log logo and follow the link to the RACGP website
– Log in to your myCPD dashboard
– Click on the Quick Log function to log your points
– A 30 minute podcast earns 1 CPD point
Enjoy this content?
Each fortnight, Healthed hosts a free webcast featuring leading experts on important topics for healthcare professionals. Register for the upcoming webcast by clicking the button below.