Women's and Children's Health Update: Nutrition for Fertility and Pregnancy
Description
In this episode:

– Why is nutrition so important for fertility and pregnancy?
– Is there any evidence to suggest that diet can impact fertility?
– What does the research tell us about the role of diet in the prevention of gestational diabetes?
– Do women need a multivitamin during pregnancy or is a folic acid supplement adequate?
Host: Dr Terri Foran, Sexual Health Physician; Conjoint Senior Lecturer, School of Women's and Children's Health, UNSW
Guest: Melanie McGrice, Fertility and Prenatal Dietitian; Founder of Nutrition Plus
Total time: 25 mins

Recommended Resources:
– Contact email: www.melaniemcgrice.com
– Ovarian Cancer Research Foundation
– Nourish with Melanie
– Journal Club for Healthcare Professionals
– Nutrition Plus – Dietitians with a special interest in Early Life Nutrition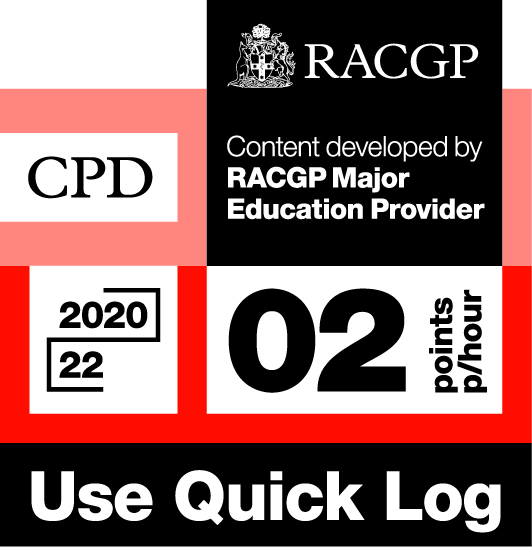 Log your own CPD by following these easy steps:
– Listen to 30 minutes of Healthed podcasts
– Click on the Quick Log logo and follow the link to the RACGP website
– Log in to your myCPD dashboard
– Click on the Quick Log function to log your points
– A 30 minute podcast earns 1 CPD point
Enjoy this content?
Each fortnight, Healthed hosts a free webcast featuring leading experts on important topics for healthcare professionals. Register for the upcoming webcast by clicking the button below.