Women's and Children's Health Update: Oral Contraceptive Pill – Your Questions Answered: Part 1
Description
In this episode:
– Differences between combination vs progestogen-only pills
– Rules on missed and late pills
– Which pill to start with, what age to start
– Risk with a family history of breast cancer
– Applying the WHO's "Medical Eligibility Criteria for Contraceptive Use" in practice
– When to review after starting/ changing
– Emergency contraception for missed pill or late start of a new packet
Host: Dr Terri Foran, Sexual Health Physician; Conjoint Senior Lecturer, School of Women's and Children's Health, UNSW
Total time: 27 mins
Guest: Prof Deborah Bateson, Clinician, Researcher and Educator in sexual and reproductive health; Professor of Practice at The Daffodil Centre in the Faculty of Medicine and Health at The University of Sydney
Recently Healthed surveyed over 1,000 GPs to understand their key questions and issues regarding the oral contraceptive pill. Our education team has carefully compiled the resulting responses into a series of questions for our experts to answer. This is the first instalment. Let us know what you think about this new format by sending your comments to [email protected].

Recommended resources:

If you found this podcast useful, we highly recommend Healthed's OCP Masterclass. The definitive on-demand learning resource for medical practitioners and any health professional looking for a definitive, practical guide to prescribing and managing the OCP. Enrol in Oral Contraceptive Pill Masterclass.

Resources provided by the experts:
– Medical eligibility criteria for contraceptive use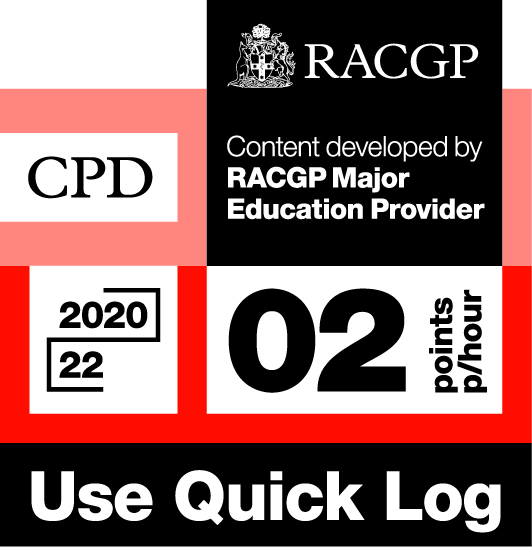 Log your own CPD by following these easy steps:
– Listen to 30 minutes of Healthed podcasts
– Click on the Quick Log logo and follow the link to the RACGP website
– Log in to your myCPD dashboard
– Click on the Quick Log function to log your points
– A 30 minute podcast earns 1 CPD point
Enjoy this content?
Each fortnight, Healthed hosts a free webcast featuring leading experts on important topics for healthcare professionals. Register for the upcoming webcast by clicking the button below.