Women's and Children's Health Update: Perimenopausal mood disorders – Is it depression or hormones?
Description
In this episode:
– The acknowledged risk factors for the development of mood disorders around menopause
– The role of menopausal hormone therapy in the management of menopause-related mood disorders
– The reasons why some antidepressant medications are a better choice than others for managing mood symptoms at menopause
Host: Dr David Lim, GP and Medical Educator
Total time: 21 mins
Guest: Prof Jayashri Kulkarni, Psychiatrist; Director, Monash Alfred Psychiatry Research Centre (MAPrc); Head, Central Clinical School Department of Psychiatry

Recommended Resources:
– Australasian Menopause Society
– International Menopause Society
– Jean Hailes Foundation
– Prof Kulkani's Australian Doctor article on Oestrogen and Mood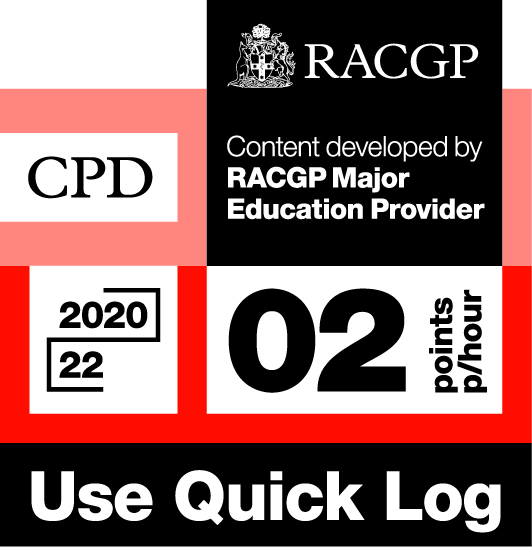 Log your own CPD by following these easy steps:
– Listen to 30 minutes of Healthed podcasts
– Click on the Quick Log logo and follow the link to the RACGP website
– Log in to your myCPD dashboard
– Click on the Quick Log function to log your points
– A 30 minute podcast earns 1 CPD point
Enjoy this content?
Each fortnight, Healthed hosts a free webcast featuring leading experts on important topics for healthcare professionals. Register for the upcoming webcast by clicking the button below.