Women's and Children's Health Update: Premenstrual Dysphoric Disorder and Mood
Description
In this episode:
– Premenstrual dysphoric disorder is not the same as premenstrual syndrome
– This disorder has many differential diagnoses
– The medical and psychological management of premenstrual dysphoric disorder may be complicated
Host: Dr Vivienne Miller, GP and Medical Editor
Total time: 23 mins
Guest: Dr Tonia Mezzini, Sexual Health Physician and General Practitioner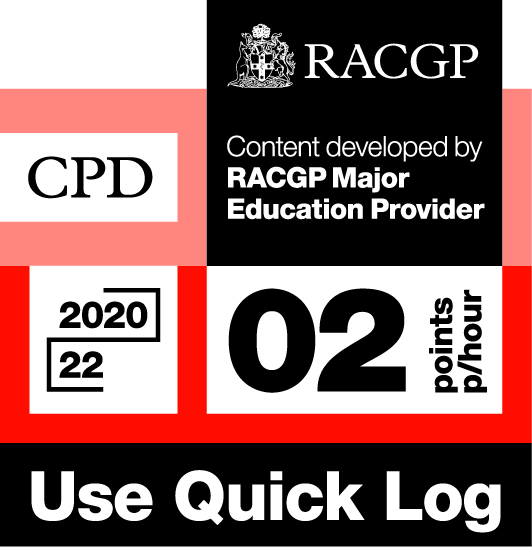 Log your own CPD by following these easy steps:
– Listen to 30 minutes of Healthed podcasts
– Click on the Quick Log logo and follow the link to the RACGP website
– Log in to your myCPD dashboard
– Click on the Quick Log function to log your points
– A 30 minute podcast earns 1 CPD point
Enjoy this content?
Each fortnight, Healthed hosts a free webcast featuring leading experts on important topics for healthcare professionals. Register for the upcoming webcast by clicking the button below.