Eczema – More Than Just an Itchy Rash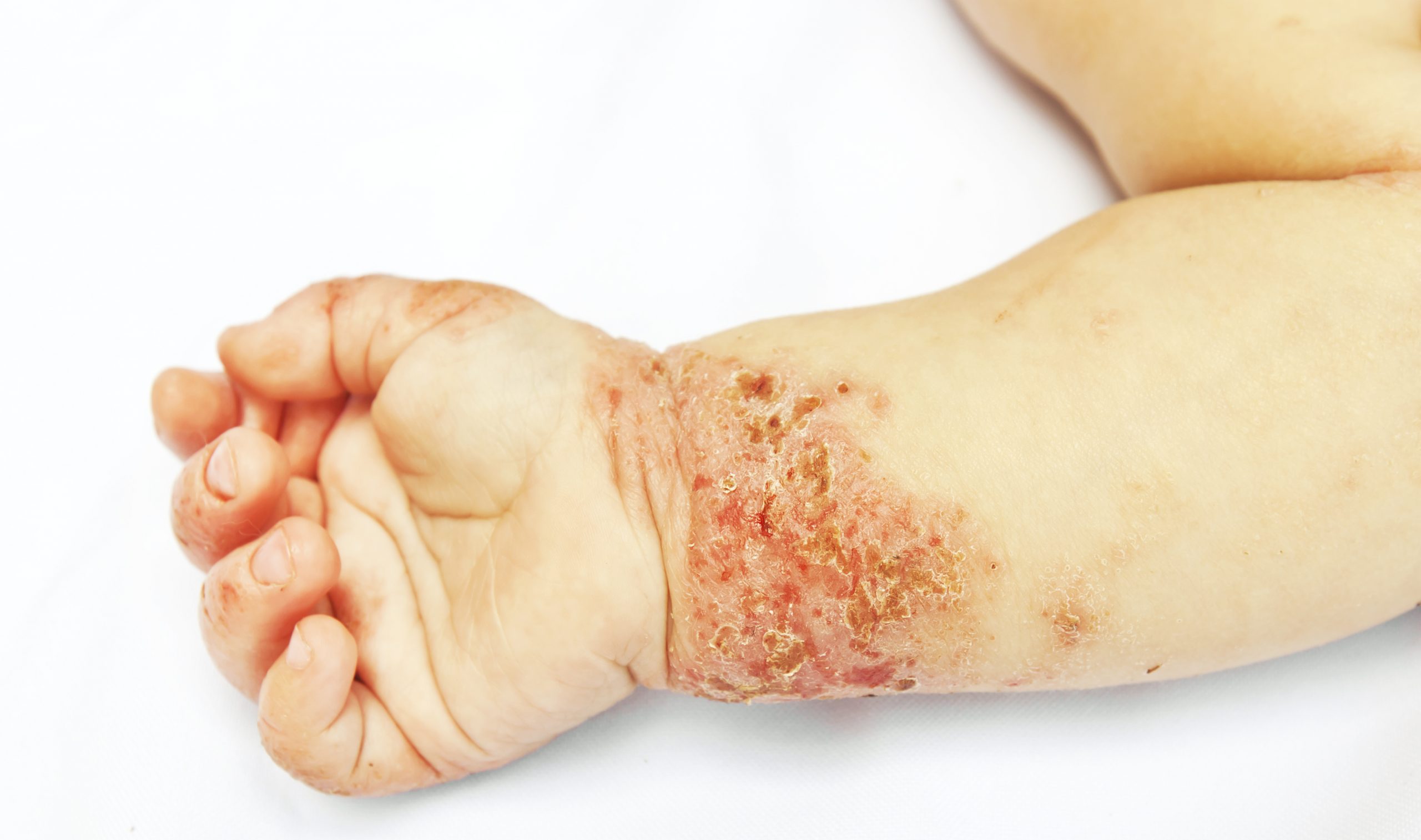 Eczema (eczematous inflammation) is the most common inflammatory disease of skin. These rashes are itchy and recognised by erythema, scale and vesicles, but can have secondary changes of infection, irritation or scratching. The term "dermatitis" is a broader, non-specific term which is not synonymous with eczema. There are three stages of evolution (acute, subacute and chronic) and numerous presentations depending on stage, age and aetiology.
Histologically, the eczematous inflammatory processes have in common the spongiotic tissue reaction. Spongiosis refers to intra-epidermal oedema which resembles sponge.
Stages of eczema
Acute eczema
Clinical: Red, swollen, pebbly plaques. History of contact with specific allergen or chemicals. For the id reaction, the vesicles will occur at distant sites.
Histology: Spongiosis, spongiotic vesiculation, intercellular oedema, perivascular dermal inflammation and occasional eosinophils.
Subacute eczema
Clinical: red, scaly lesions with indistinct borders, which may resemble psoriasis or fungal infections.
Any allergic contact, ...