A Practical Guide to MHT Prescribing – Lecture
Description
In this Healthed lecture, A/Prof John Eden provides a valuable update on what's currently available to treat symptomatic menopause and how to work out the best option for each individual woman.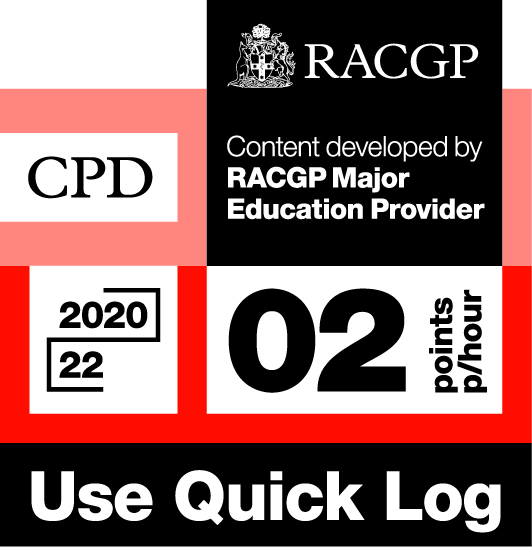 Log your own CPD by following these easy steps:
• Listen to this Healthed podcast
• Click on the Quick Log logo and follow the link to the RACGP website
• Login to your myCPD dashboard
• Click on the Quick Log function to log your points
• A 30 minute podcast earns 1 CPD point



Enjoy this content?
Each fortnight, Healthed hosts a free webcast featuring leading experts on important topics for healthcare professionals. Register for the upcoming webcast by clicking the button below.