Anxiety – Management Tips for Primary Care – Lecture
Description
In this Healthed lecture, Prof Sean Hood will describe how to manage the initial stages, when to transition from talk therapy to medication, how to initiate and manage medication regimes and what to do when first-line medications don't seem to be working.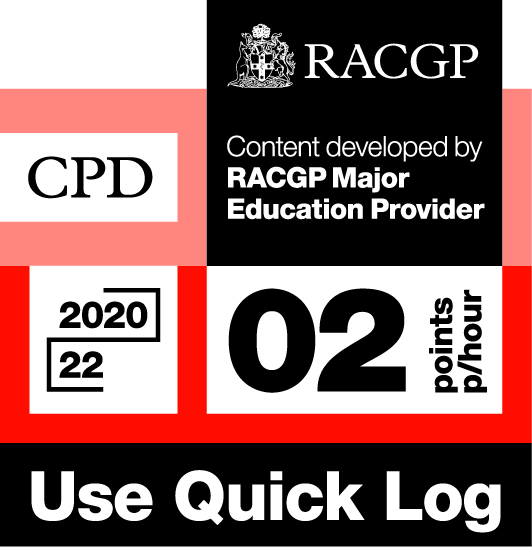 Log your own CPD by following these easy steps:
• Listen to this Healthed podcast
• Click on the Quick Log logo and follow the link to the RACGP website
• Login to your myCPD dashboard
• Click on the Quick Log function to log your points
• A 30 minute podcast earns 1 CPD point



Enjoy this content?
Each fortnight, Healthed hosts a free webcast featuring leading experts on important topics for healthcare professionals. Register for the upcoming webcast by clicking the button below.