CBD Dominant Medicinal Cannabis Products: A Therapeutic Update – Lecture CPD 1 Point
Description
In this Healthed lecture, psychopharmacologist. Prof Iain McGregor will provide a state-of-the-art overview of MC in Australia including recent developments in the evidence base and key differences between tetrahydrocannabinol (THC) and cannabidiol (CBD) containing products. The key questions that patients have for their doctors will also be addressed, namely, how to access MC, how much it costs and if it is safe to drive while using MC products. This presentation will be of value to doctors who are considering medicinal cannabis prescribing or looking to update previous prescribing skills.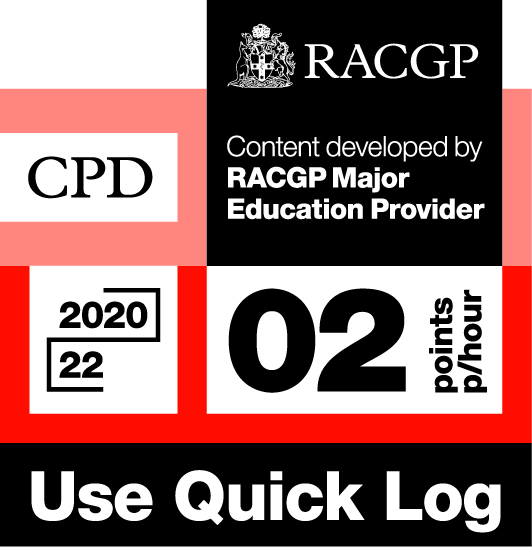 Log your own CPD by following these easy steps:
• Listen to this Healthed podcast
• Click on the Quick Log logo and follow the link to the RACGP website
• Login to your myCPD dashboard
• Click on the Quick Log function to log your points
• A 30 minute podcast earns 1 CPD point



Enjoy this content?
Each fortnight, Healthed hosts a free webcast featuring leading experts on important topics for healthcare professionals. Register for the upcoming webcast by clicking the button below.