Dermatology Cases: Chronic urticaria
Description

↑ Click the blue camera icon to view images in full screen
In this episode:

– Chronic urticaria lasts at least six weeks may last indefinitely for months to years
– The causes of urticaria are multifactorial, such as viral infections, drugs, but most cases have no definite cause
– High dose antihistamines are the main treatment for acute and chronic urticaria
– Chronic urticaria may respond to new treatments, such as monoclonal antibody therapy
Host: Dr Vivienne Miller, GP and Medical Educator
Total time: 26 mins
Guest: Prof Rodney Sinclair, Professor of Dermatology, University of Melbourne; Founder and Director of Sinclair Dermatology; Director of Dermatology, Epworth Hospital; Head of the Epworth Dermatology Research Centre
Recommended Resource:
– Chronic Inducible Urticaria (CINDU)
– Chronic Spontaneous Urticaria Clinical Trial

Did you know that you can refer your patients for a telehealth consultation at Sinclair Dermatology?
Please visit www.sinclairdermatology.com.au or ask your patient to call (03) 9654 2426 for more information.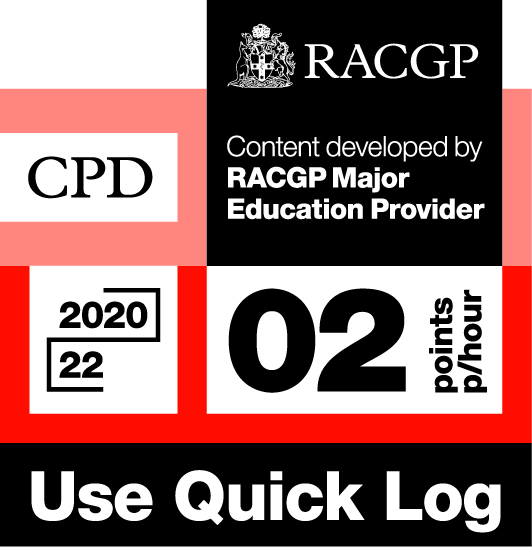 Log your own CPD by following these easy steps:
– Listen to 30 minutes of Healthed podcasts
– Click on the Quick Log logo and follow the link to the RACGP website
– Log in to your myCPD dashboard
– Click on the Quick Log function to log your points
– A 30 minute podcast earns 1 CPD point
Enjoy this content?
Each fortnight, Healthed hosts a free webcast featuring leading experts on important topics for healthcare professionals. Register for the upcoming webcast by clicking the button below.
Register for the free webcast