DOAC Dosing in Special Situations – Renal Impairment, Liver Disease and Obesity – Lecture
Description
In this Healthed lecture, Dr Ronald Castellino explains that inappropriate DOAC dosing is a common problem, leading to either increased risk of stroke or of iatrogenic bleeding. It's important to recognise which patients require reduced dosage, such as those with impaired renal clearance, as well as those who are likely to be undertreated. Dr Ronald Castellino will describe the various scenarios in which over- and under-dosing might occur, and what GPs can do to optimise the dosage in view of the specific clinical characteristics of each patient.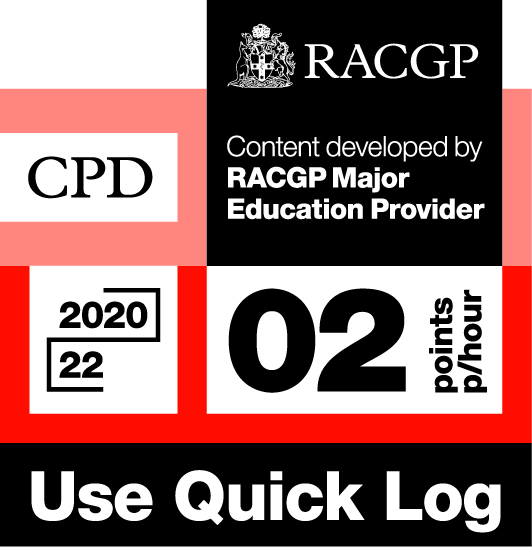 Log your own CPD by following these easy steps:
• Listen to this Healthed podcast
• Click on the Quick Log logo and follow the link to the RACGP website
• Login to your myCPD dashboard
• Click on the Quick Log function to log your points
• A 30 minute podcast earns 1 CPD point



Enjoy this content?
Each fortnight, Healthed hosts a free webcast featuring leading experts on important topics for healthcare professionals. Register for the upcoming webcast by clicking the button below.