Gluten Related Disorders – Lecture
Description
In this Healthed lecture, Prof Finlay Macrae AO explains that approximately 1.5% of Australians suffer from coeliac disease and 1 in 4 people report avoiding wheat or gluten for several reasons. Despite best efforts to maintain a strict gluten-free diet, accidental ingestion of gluten is a common issue affecting the majority of patients, resulting in unpleasant symptoms and ongoing damage. Recent research showed the quality of life of patients following a strict gluten-free diet is sub-optimal, with concerning low scores for emotional quality.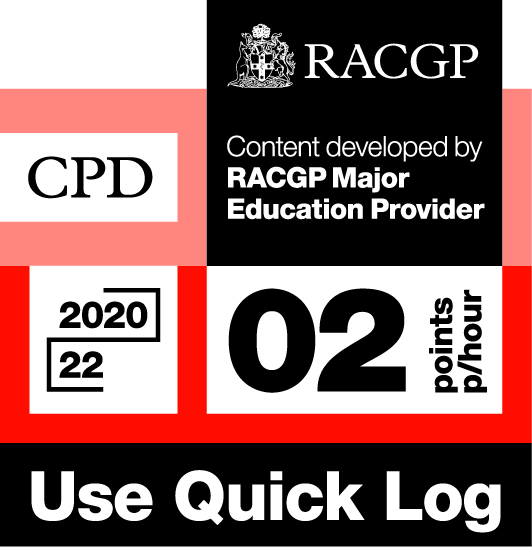 Log your own CPD by following these easy steps:
• Listen to this Healthed podcast
• Click on the Quick Log logo and follow the link to the RACGP website
• Login to your myCPD dashboard
• Click on the Quick Log function to log your points
• A 30 minute podcast earns 1 CPD point



Enjoy this content?
Each fortnight, Healthed hosts a free webcast featuring leading experts on important topics for healthcare professionals. Register for the upcoming webcast by clicking the button below.