Going Viral: COPD, COVID and other jabs
Description
Going Viral Episode 183: Don't forget the other jabs when giving COVID boosters
In this episode:
– With the opening of the borders and the relaxation of COVID related social distancing measures, the risk of infectious respiratory disease is significantly elevated
– COVID is not the only preventable infectious disease – influenza, pertussis, and pneumonia are also very important
– The risk is elevated for those with chronic respiratory disease but these considerations are important for all people, especially older patients
– Patients presenting for the COVID booster can be co-administered their flu/pertussis/pneumonia vaccination as well

Host: Dr David Lim, GP and Medical Educator
Total time: 36 mins
Guest: Prof Christine Jenkins, Head, Respiratory Group, The George Institute for Global Health
This educational activity was developed by Healthed at the request of Astrazeneca Respiratory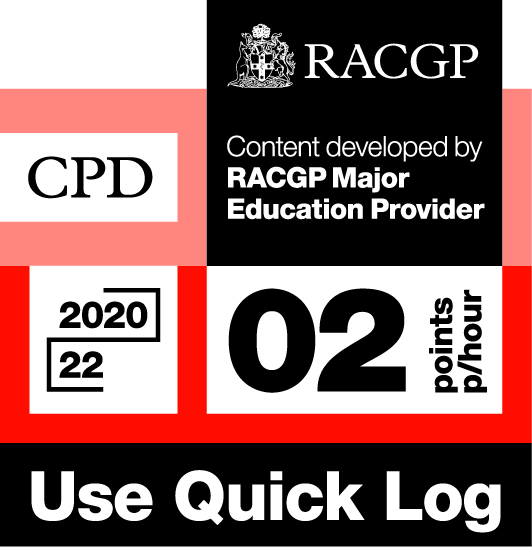 Log your own CPD by following these easy steps:
– Listen to 30 minutes of Healthed podcasts
– Click on the Quick Log logo and follow the link to the RACGP website
– Log in to your myCPD dashboard
– Click on the Quick Log function to log your points
– A 30 minute podcast earns 1 CPD point
Enjoy this content?
Each fortnight, Healthed hosts a free webcast featuring leading experts on important topics for healthcare professionals. Register for the upcoming webcast by clicking the button below.