Iron Deficiency – Vegetarians, Vegans, Teenagers, Fad Diets and Other Situations – Lecture
Description
In this Healthed lecture, Dr Reenee Eslick provides many practical tips on oral supplementation, how to address common issues such as intolerance and lack of compliance.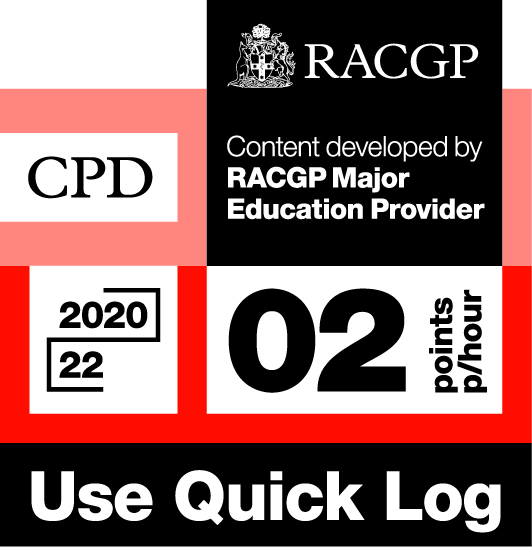 Log your own CPD by following these easy steps:
• Listen to this Healthed podcast
• Click on the Quick Log logo and follow the link to the RACGP website
• Login to your myCPD dashboard
• Click on the Quick Log function to log your points
• A 30 minute podcast earns 1 CPD point



Enjoy this content?
Each fortnight, Healthed hosts a free webcast featuring leading experts on important topics for healthcare professionals. Register for the upcoming webcast by clicking the button below.