Iron Supplement Troubleshooter – Lecture
Description
In this Healthed lecture, Dr Eslick, will describe how the significance of iron deficiency is often not appreciated by patients which is why a dietary approach is frequently unsuccessful. She will also outline the recommended therapies for treating iron deficiency and the importance of close follow-up to check not only compliance but also effectiveness.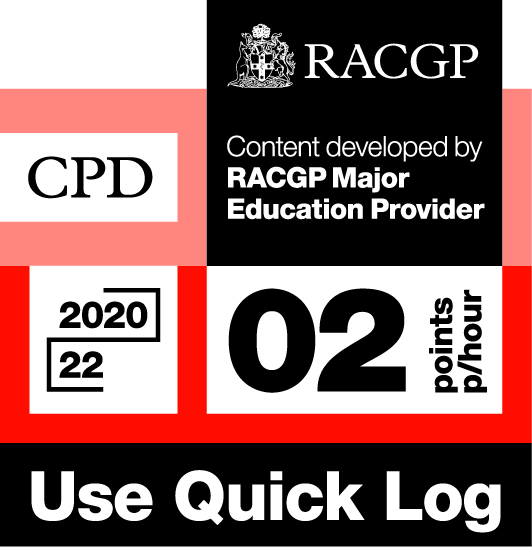 Log your own CPD by following these easy steps:
• Listen to this Healthed podcast
• Click on the Quick Log logo and follow the link to the RACGP website
• Login to your myCPD dashboard
• Click on the Quick Log function to log your points
• A 30 minute podcast earns 1 CPD point



Enjoy this content?
Each fortnight, Healthed hosts a free webcast featuring leading experts on important topics for healthcare professionals. Register for the upcoming webcast by clicking the button below.