Sarcopenia – What GPs Need to Know – Lecture CPD 1 Point
Description
In this Healthed lecture, Prof Robin Daly explains that sarcopenia has only recently been formally recognized as a disease in and of itself, rather than as an aspect of other diseases.
This recognition should encourage GPs to increase their vigilance. It is common with ageing, sedentary lifestyle, metabolic and cardiovascular disease and should also be looked for in psychiatric conditions and with substance abuse. It carries inherent risks over and above these disease states.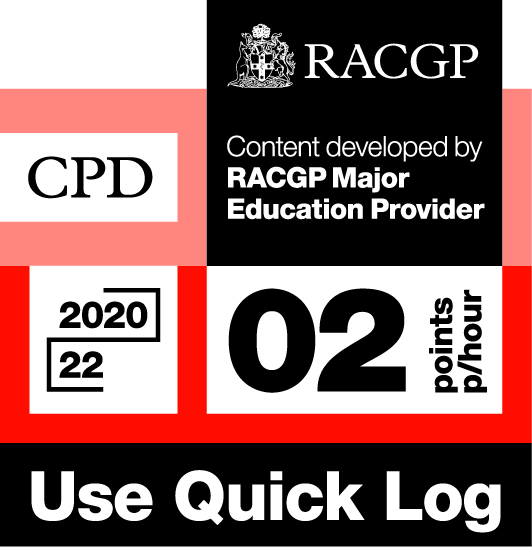 Log your own CPD by following these easy steps:
• Listen to this Healthed podcast
• Click on the Quick Log logo and follow the link to the RACGP website
• Login to your myCPD dashboard
• Click on the Quick Log function to log your points
• A 30 minute podcast earns 1 CPD point
Enjoy this content?
Each fortnight, Healthed hosts a free webcast featuring leading experts on important topics for healthcare professionals. Register for the upcoming webcast by clicking the button below.