The Clinical Takeaway: Alzheimer's – An update on diagnosis and management: Part 1
Description
In this episode:

– At this point in time, we do not have effective disease-modifying agents for Alzheimer's disease
– Referral for accurate and early diagnosis is essential rather than waiting for a clinical diagnosis with more advanced disease
– Management of behaviour issues should be non-pharmacological if possible
– If absolutely necessary, low dose risperidone may help but monitor; try to wean off the agent when possible
– Future diagnosis of AD will be based on biomarker identification such as amyloid or Tau PET and CSF analysis
Host: Dr David Lim, GP and Medical Educator
Total time: 24 mins
Guest: Dr Roger Clarnette, Geriatrician; Medical Director, Clinical Trials Division; Consultant Physician, Department of Community and Geriatric Medicine, Fremantle Hospital and Health Service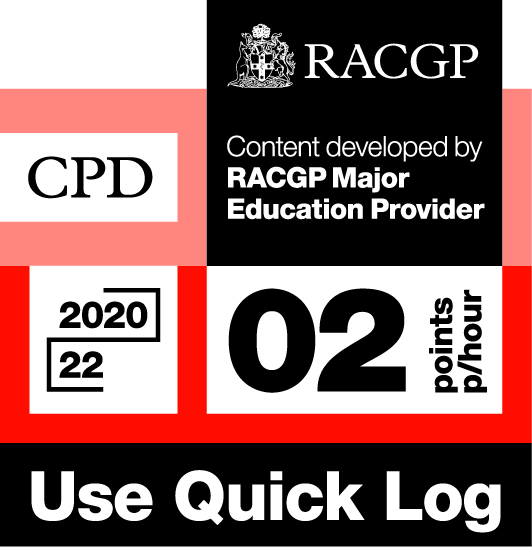 Log your own CPD by following these easy steps:
– Listen to 30 minutes of Healthed podcasts
– Click on the Quick Log logo and follow the link to the RACGP website
– Log in to your myCPD dashboard
– Click on the Quick Log function to log your points
– A 30 minute podcast earns 1 CPD point
Enjoy this content?
Each fortnight, Healthed hosts a free webcast featuring leading experts on important topics for healthcare professionals. Register for the upcoming webcast by clicking the button below.