The Clinical Takeaway: GP referral to allergist AND 'Allergy & Anaphylaxis Australia' for information on everyday management of anaphylaxis in the community
Description
In this episode:

– Refer all suspected food allergies to an allergy specialist, err on the side of caution.
– Do not investigate with a broad panel of food before referral
– Refer patients and parents of children with confirmed food allergies to Allergy and Anaphylaxis Australia as there is so much they need to learn and know
– Be familiar with the management of anaphylaxis and the use of the Epipen and Anapen devices
– Update the ASCIA action plan with every prescription of Epipen or Anapen and check their technique
– Make sure those patients who also have asthma have their asthma treatment optimised and an updated asthma action plan
Host: Dr David Lim, GP and Medical Educator
Total time: 40 mins
Guest: Dr Wendy Freeman, General Practitioner and Health Educator; Allergy & Anaphylaxis Australia; Allergy department, Royal Melbourne Hospital; Murdoch Children's Research Institute (MCRI)

Recommended Resources:
– Allergy & Anaphylaxis Australia (A&AA)
– Specifically shop for purchase of adrenaline injector trainer devices
– Short video on how to use EpiPen®
– Short video on how to use Anapen®
– Short video on signs and symptoms of anaphylaxis
– Short video on how to position a patient having anaphylaxis
– Food allergen cards
– Chef card templates
– Australasian Society of Clinical Immunology and Allergy (ASCIA)
– E training for health professionals
– Action plans
– Infant feeding advice
– National allergy strategy
– 250k.org.au (website for teens and young adults at risk of anaphylaxis)
– Support for schools and children's education and care services to prevent and manage anaphylaxis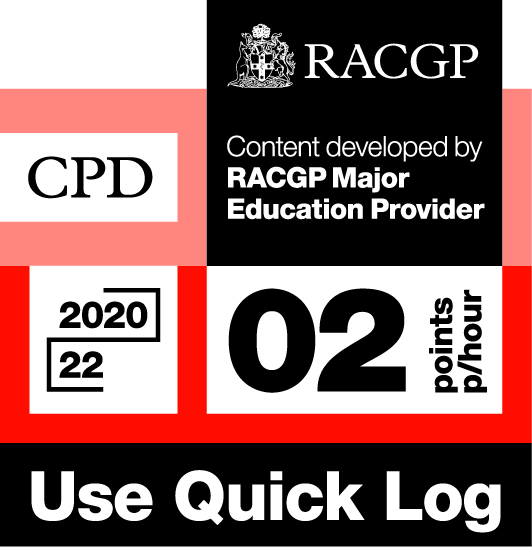 Log your own CPD by following these easy steps:
– Listen to 30 minutes of Healthed podcasts
– Click on the Quick Log logo and follow the link to the RACGP website
– Log in to your myCPD dashboard
– Click on the Quick Log function to log your points
– A 30 minute podcast earns 1 CPD point
Enjoy this content?
Each fortnight, Healthed hosts a free webcast featuring leading experts on important topics for healthcare professionals. Register for the upcoming webcast by clicking the button below.