The Clinical Takeaway: Management of obesity – Bariatric surgery: Part 2
Description
In this episode:

– The conversations to be had with our patients when a decision is made to undertake bariatric surgery
– Which surgical procedure is best
– What we should look out for in the immediate post-op period
– What long term monitoring and supplements are required and
– When to refer the patient back to the bariatric surgical team
Host: Dr David Lim, GP and Medical Educator
Total time: 33 mins
Guest: Dr Michael Talbot, Upper Gastrointestinal and General Surgeon; Specialist in Upper Gastrointestinal Surgery, Bariatric Surgery, therapeutic Endoscopy/ERCP, Oesophageal Physiology and Reflux, Upper GI Surgery

Recommended Resources:

– SNAP Guidelines – GP Aftercare
– Bariatric Surgery Procedure Options
– The Weight Loss Journey – Referrers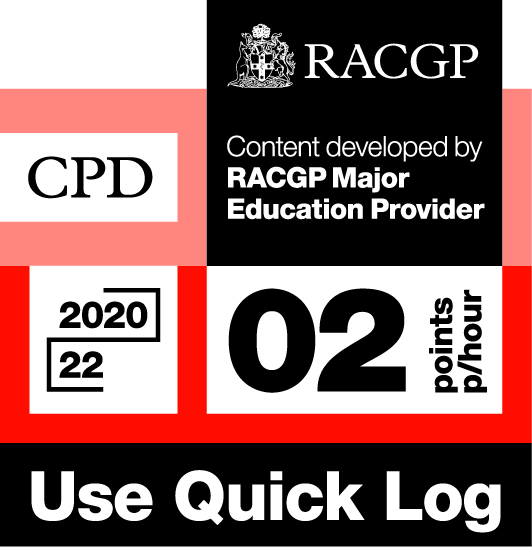 Log your own CPD by following these easy steps:
– Listen to 30 minutes of Healthed podcasts
– Click on the Quick Log logo and follow the link to the RACGP website
– Log in to your myCPD dashboard
– Click on the Quick Log function to log your points
– A 30 minute podcast earns 1 CPD point
Enjoy this content?
Each fortnight, Healthed hosts a free webcast featuring leading experts on important topics for healthcare professionals. Register for the upcoming webcast by clicking the button below.