The Clinical Takeaway: Management of obesity – steps, goals and guide, the non-surgical approach: Part 1
Description
In this episode:

– A very clear and logical approach to goal setting; a must-listen-to podcast for all GPs
– Important conversations with our patients along their weight loss journey
– Useful advice on how to progress and intensify the management of obesity in our patients
Host: Dr David Lim, GP and Medical Educator
Total time: 26 mins
Guest: Dr Michael Talbot, Upper Gastrointestinal and General Surgeon; Specialist in Upper Gastrointestinal Surgery, Bariatric Surgery, therapeutic Endoscopy/ERCP, Oesophageal Physiology and Reflux, Upper GI Surgery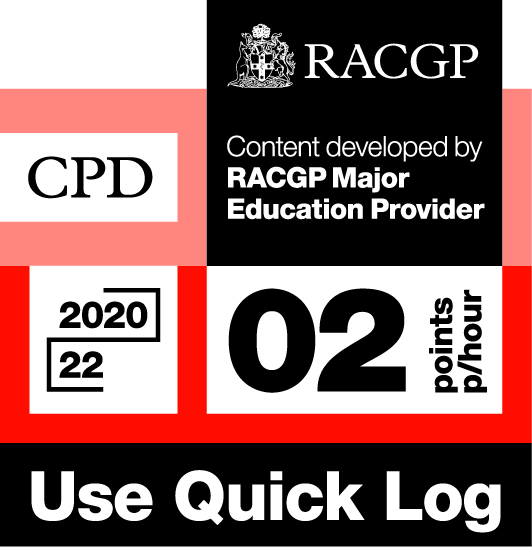 Log your own CPD by following these easy steps:
– Listen to 30 minutes of Healthed podcasts
– Click on the Quick Log logo and follow the link to the RACGP website
– Log in to your myCPD dashboard
– Click on the Quick Log function to log your points
– A 30 minute podcast earns 1 CPD point
Enjoy this content?
Each fortnight, Healthed hosts a free webcast featuring leading experts on important topics for healthcare professionals. Register for the upcoming webcast by clicking the button below.