The Clinical Takeaway: Multi comorbidity and polypharmacy from a T2D angle: Part 1
Description
In this episode:

– Follow Dr Anita Sharma and Dr Gary Deed as a simple comment "I am a little short of breath" sets in train levels of clinical reasoning and a call to action
– We should have a high index of suspicion for diabetes complications in our patients with T2DM
– Dyspnoea on exertion ought to trigger a need for a more comprehensive assessment of the patient
– We shouldn't accept these symptoms as part of the disease burden of T2DM
Host: Dr David Lim, GP and Medical Educator
Total time: 32 mins
Guests: Dr Anita Sharma, General Practitioner and Practice Principal; Platinum Medical Centre, Chermside, QLD
Dr Gary Deed, General Practitioner; Coorparoo, QLD; National Chair, RACGP Diabetes Specific Interest Group
Listen to Multi comorbidity and polypharmacy from a T2D angle: Part 2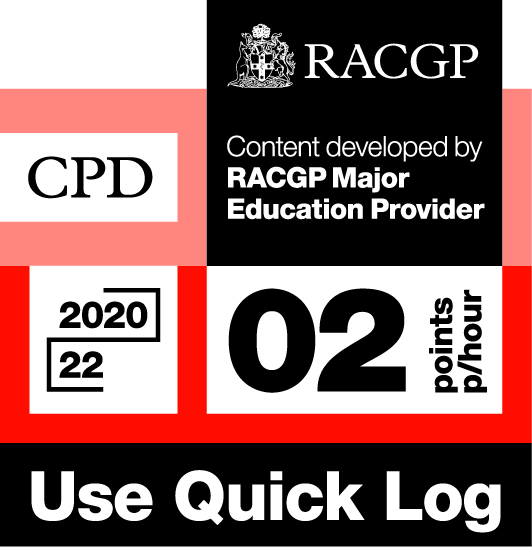 Log your own CPD by following these easy steps:
– Listen to 30 minutes of Healthed podcasts
– Click on the Quick Log logo and follow the link to the RACGP website
– Log in to your myCPD dashboard
– Click on the Quick Log function to log your points
– A 30 minute podcast earns 1 CPD point
Enjoy this content?
Each fortnight, Healthed hosts a free webcast featuring leading experts on important topics for healthcare professionals. Register for the upcoming webcast by clicking the button below.