The Clinical Takeaway: Oral lumps and bumps
Description
In this episode:
– Many oral lumps and bumps are variations of normal anatomy
– The red flags are lesions that are painful, rapidly expanding, bleeding, ulcerated and not of a homogenous appearance. These ought to be referred for diagnosis
– An oral maxillofacial surgeon brings the benefit of having both a surgical and a dental degree
Host: Dr David Lim, GP and Medical Educator
Total time: 25 mins
Guest: Clinical A/Prof Dieter Gebauer, Consultant Oral and Maxillofacial Surgeon; Royal Perth Hospital; Principal Surgeon, Oral Surgery Service, Mount Lawley, WA
Recommended Resources:
– Antibiotic prophylaxis in oral and maxillofacial surgery: a systematic review T. Milic, P. Raidoo, D. Gebauer
– The Cutting Edge: Peripheral Nerve Block Workshop
– CTEC website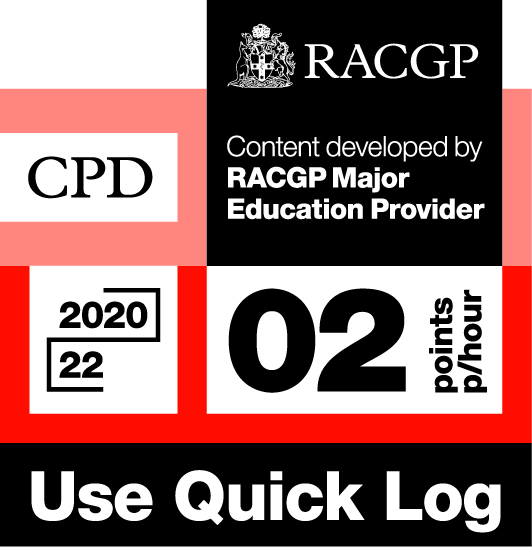 Log your own CPD by following these easy steps:
– Listen to 30 minutes of Healthed podcasts
– Click on the Quick Log logo and follow the link to the RACGP website
– Log in to your myCPD dashboard
– Click on the Quick Log function to log your points
– A 30 minute podcast earns 1 CPD point
Enjoy this content?
Each fortnight, Healthed hosts a free webcast featuring leading experts on important topics for healthcare professionals. Register for the upcoming webcast by clicking the button below.