The Clinical Takeaway: T2D Devices – What GPs need to know about CGM
Description
In this episode:

– Patients on medications that have a low incidence of hypoglycaemia with T2DM do not need finger-prick blood glucose testing. GPs will rely on HbA1C to guide management. However, its use in Sick Days management is still important
– When to test for ketones in T2DM? No real indication in T2DM except in insulin deficiency eg. LADA
– The widespread use of SGLT2 inhibitors had increased the incidence of ketoacidosis often triggered by an intercurrent illness. Check blood ketone levels or at least urinary ketones for all patients on SGLT2 inhibitors who have an intercurrent illness or report feeling unwell with nausea, abdominal pain
– Continuous glucose monitoring (CGM) can give patients a good understanding of what impact various foods and types of exercise have on their blood glucose levels
Host: Dr David Lim, GP and Medical Educator
Total time: 36 mins
Guest: A/Prof Gary Kilov, General Practitioner; Founding Member, The RACGP Diabetes Specific Interest Group; Co-founder, The Primary Care Diabetes Society of Australia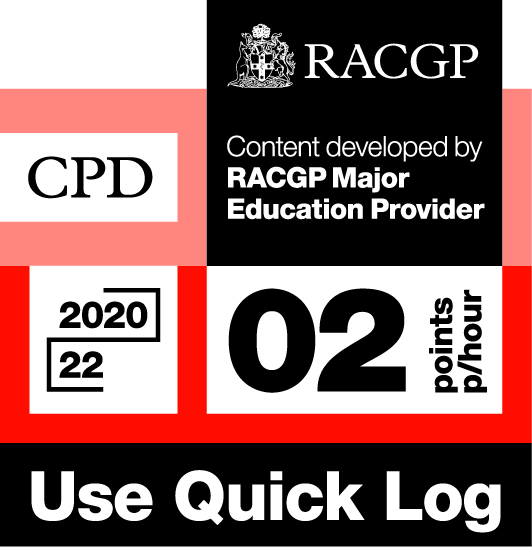 Log your own CPD by following these easy steps:
– Listen to 30 minutes of Healthed podcasts
– Click on the Quick Log logo and follow the link to the RACGP website
– Log in to your myCPD dashboard
– Click on the Quick Log function to log your points
– A 30 minute podcast earns 1 CPD point
Enjoy this content?
Each fortnight, Healthed hosts a free webcast featuring leading experts on important topics for healthcare professionals. Register for the upcoming webcast by clicking the button below.