The Clinical Takeaway: What is Huntington's disease and the GP's role
Description
In this episode:
– Patients presenting with involuntary movements across joints with a positive family history of Huntington's Disease require early referral to a Huntington's Disease Clinic and those with no family history to a movement disorder neurologist
– Issues of genetic testing will be dealt with by the specialists however GPs will need to support the patient in their discussion with siblings and children
– Assess regularly for falls, choking and risk of self-harm
– It is important to manage the common psychological issues of anxiety, irritability, and depression
– The use of alcohol and benzodiazepines can cause disinhibition and result in impulsive serious self-harm
Host: Dr David Lim, GP and Medical Educator
Total time: 37 mins
Guest: Dr Florence Chang, Neurologist
Recommended resources: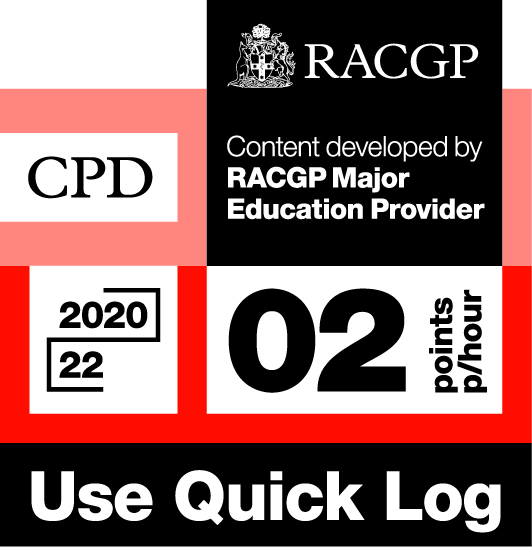 Log your own CPD by following these easy steps:
– Listen to 30 minutes of Healthed podcasts
– Click on the Quick Log logo and follow the link to the RACGP website
– Log in to your myCPD dashboard
– Click on the Quick Log function to log your points
– A 30 minute podcast earns 1 CPD point
Enjoy this content?
Each fortnight, Healthed hosts a free webcast featuring leading experts on important topics for healthcare professionals. Register for the upcoming webcast by clicking the button below.
Register for the free webcast