Triple Therapy in Asthma- Your Questions Answered – Lecture CPD 1 Point
Description
In this Healthed lecture, Prof Christine Jenkins provides practical advice for GPs wanting to translate the latest asthma management guidelines into effective and realistic clinical practice. New options for treating asthma are good news for patients but can sometimes prove a challenge for treating clinicians. Which patient needs which treatment and when – is a frequent question posed by GPs. In addition, clarity is often sought as to when triple therapy should be started,  how treatment can be intensified and importantly, what are the risks and benefits of the different combinations? In this presentation, asthma expert, Professor Christine Jenkins will provide practical answers to some of the more common questions Australian GPs have about the role of triple therapy in treating this very common condition.

This educational activity was developed by Healthed at the request of and with funding from GSK.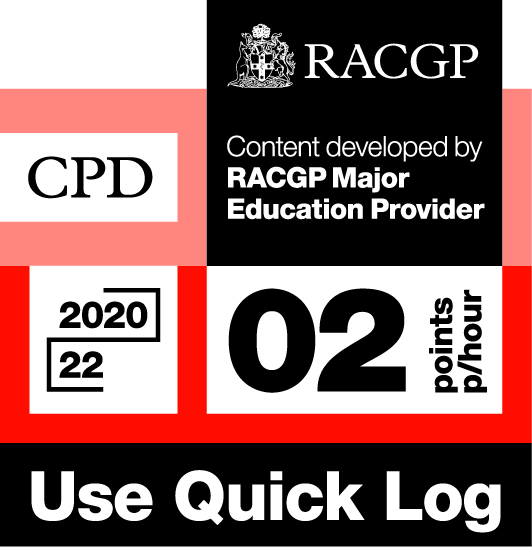 Log your own CPD by following these easy steps:
• Listen to this Healthed podcast
• Click on the Quick Log logo and follow the link to the RACGP website
• Login to your myCPD dashboard
• Click on the Quick Log function to log your points
• A 30 minute podcast earns 1 CPD point



Enjoy this content?
Each fortnight, Healthed hosts a free webcast featuring leading experts on important topics for healthcare professionals. Register for the upcoming webcast by clicking the button below.