Women's and Children's Health Update: Laser treatment for menopause related vaginal atrophy
Description
In this episode:
– The findings of an Australian study comparing vaginal laser for the treatment of vulvovaginal symptoms to sham laser
– That subjective and objective improvement in vaginal symptoms in women receiving standard vaginal laser therapy was not significantly better than sham laser treatment
– Opportunities for ongoing research in the field of vulvovaginal syndrome of menopause
Host: Dr David Lim, GP and Medical Educator
Total time: 33 mins
Guest: Prof Jason Abbott, Gynaecologist and Laparoscopic Surgeon; Royal Hospital for Women; Professor of Gynaecological Surgery, UNSW

Recommended Resources:
– Li FG, Maheux-Lacroix S, Deans R, et al. Effect of Fractional Carbon Dioxide Laser vs Sham Treatment on Symptom Severity in Women With Postmenopausal Vaginal Symptoms: A Randomized Clinical Trial. JAMA. 2021;326(14):1381–1389. Read Paper>>
– Adelman M, Nygaard IE. Time for a "Pause" on the Use of Vaginal Laser. JAMA 2021; 326(14):1378-1380 Read Paper>>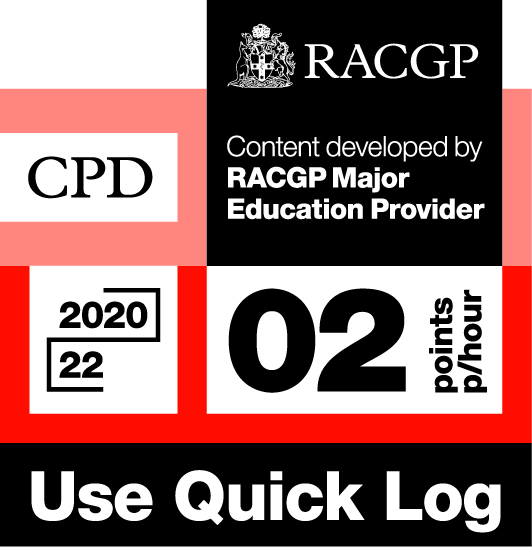 Log your own CPD by following these easy steps:
– Listen to 30 minutes of Healthed podcasts
– Click on the Quick Log logo and follow the link to the RACGP website
– Log in to your myCPD dashboard
– Click on the Quick Log function to log your points
– A 30 minute podcast earns 1 CPD point
Enjoy this content?
Each fortnight, Healthed hosts a free webcast featuring leading experts on important topics for healthcare professionals. Register for the upcoming webcast by clicking the button below.