Women's and Children's Health Update: Unexplained infertility and its management options
Description
In this episode:
– The main causes of infertility in Australia
– Managing unexplained infertility
– The role of the GP in infertility management
– The evidence for natural therapies in the management of infertility
Host: Dr Terri Foran, Sexual Health Physician; Conjoint Senior Lecturer, School of Women's and Children's Health, UNSW
Total time: 24 mins
Guest: Prof Robert Norman, Professor of Reproductive and Periconceptual Medicine, The University of Adelaide; Founding Director, The Robinson Institute
Recommended resources:
– WHO Infertility Information
– Victorian Assisted Reproductive Treatment Authority- VARTA
– Your Fertility
– UNSW IVF success rates – Your IVF Success
– Human Fertility and Embryology Authority (UK based)
– Ask PCOS App – available on Apple and Google app stores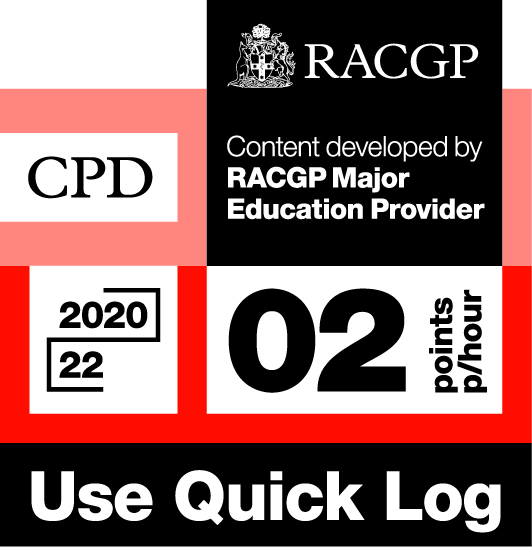 Log your own CPD by following these easy steps:
– Listen to 30 minutes of Healthed podcasts
– Click on the Quick Log logo and follow the link to the RACGP website
– Log in to your myCPD dashboard
– Click on the Quick Log function to log your points
– A 30 minute podcast earns 1 CPD point
Enjoy this content?
Each fortnight, Healthed hosts a free webcast featuring leading experts on important topics for healthcare professionals. Register for the upcoming webcast by clicking the button below.