Non-COVID vaccines in the COVID era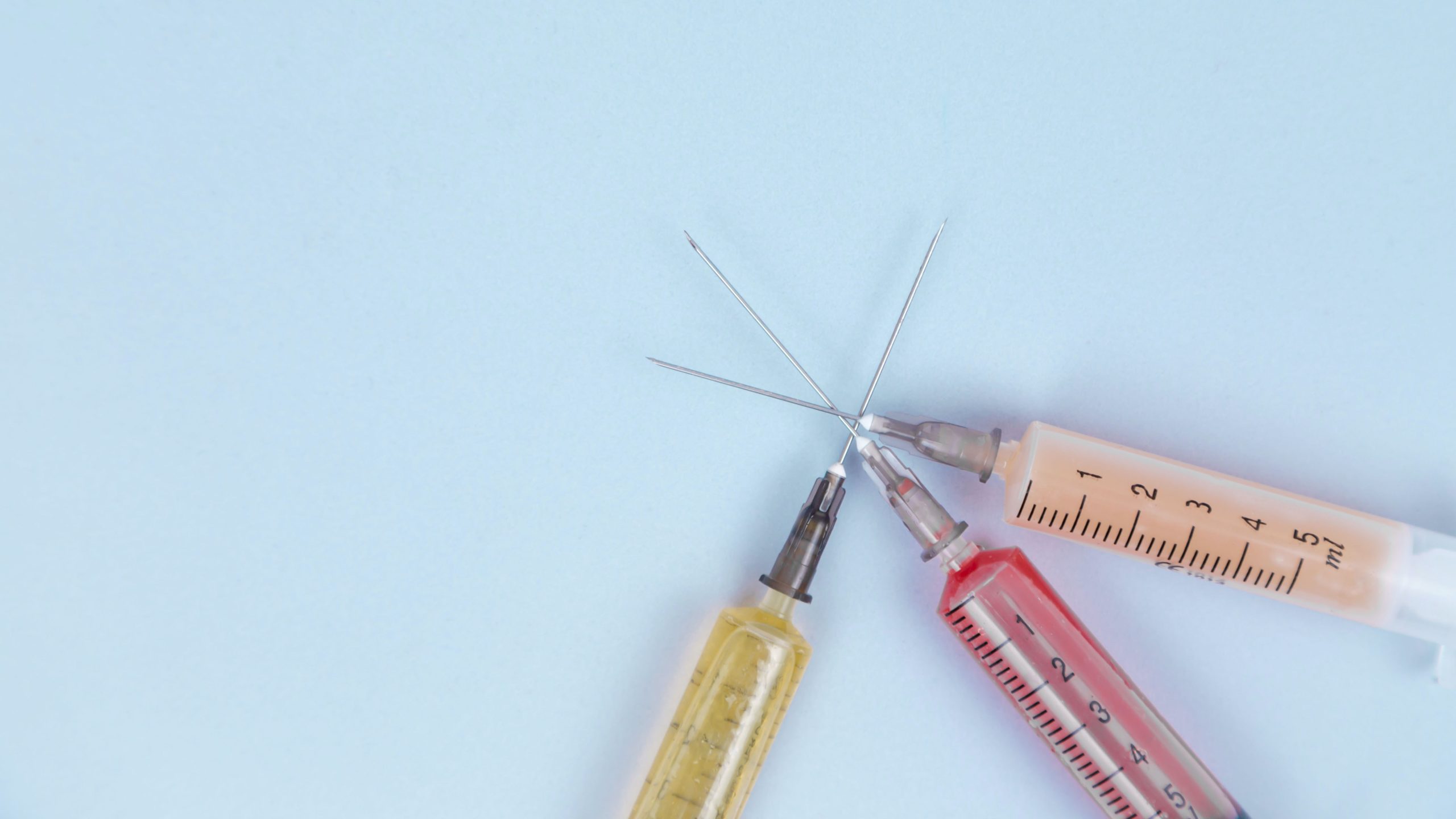 If you're like the majority of general practices in Australia, you will be flat out juggling consents, documents and actual jabs be it AstraZeneca and/or Pfizer in the quest to conquer COVID.
But of course COVID isn't the only vaccine-preventable infectious disease that threatens patients – especially old patients.
In all the busyness that is involved with the latest pandemic and the vaccination rollout, it is certainly possible that other available vaccines for other illnesses may be overlooked. It is also possible that with such a focus on immunisation, there might be greater awareness of vaccines for other conditions and coverage actually increase. So which is it?
A recent Healthed survey sought to find the answer.
Over 1000 Australian GPs answered the online question on whether the COVID-19 vaccination rollout had had a positive or negative impact on their clinic's delivery of other non-COVID vaccines, or had rates of immunisation remained unaffected.
For infants and small children, perhaps unsurprisingly, more than three quarters (78.67%) of the doctors claimed COVID had no impact on the effective delivery of vaccines.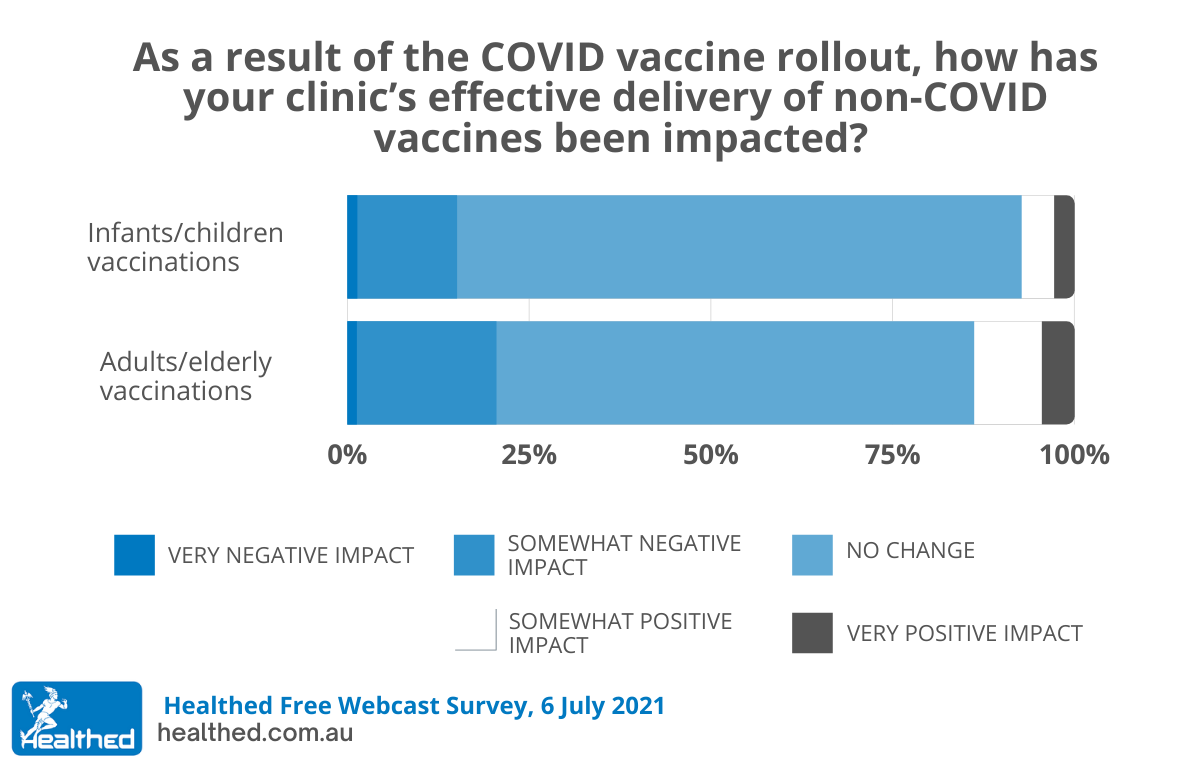 But for adult and elderly patients, it appears only two thirds (65.95%) of doctors felt immunisation rates were unaffected. And, in an interesting finding, the remaining doctors were divided as to whether the impact was positive or negative. In fact, 20% thought the COVID vaccine rollout had a very negative or somewhat negative impact on their practice's effective delivery of non-COVID vaccines, while 14% thought just the opposite.
The survey also got more specific. In particular it looked at the prevention of a number of vaccine-preventable diseases in adults.
Looking at the impact on vaccination rates for flu, pneumonia, Herpes zoster and pertussis all but flu had the majority of doctors saying vaccine delivery rates were unaffected.
However, for flu, 27% of doctors said COVID had a positive impact on effective delivery rates, while 17.5% said the impact was negative.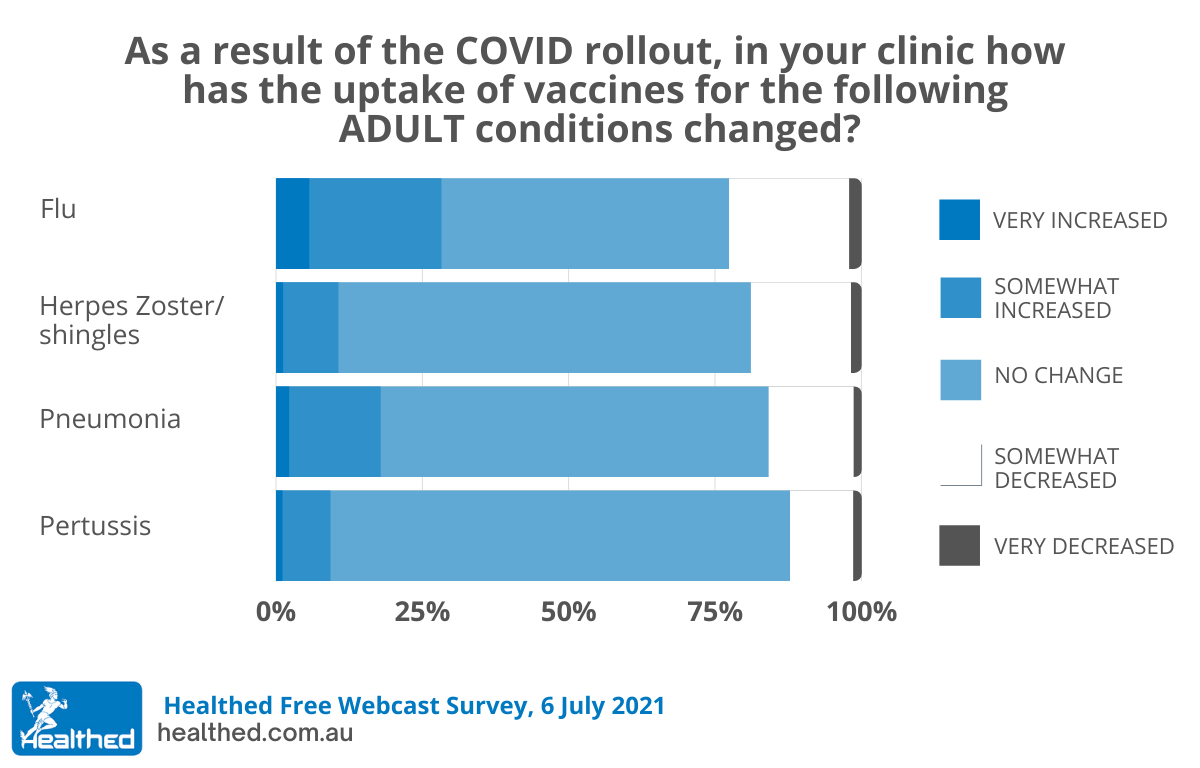 Vaccination for pneumonia showed a similar trend. Of those who said COVID had impacted their delivery of vaccines, 18% said it was positive while 16.43% said it was negative.
The answers seemed reversed for the other two diseases, HZV and pertussis, with the majority of doctors who recorded an impact thinking it was negative rather than positive.
It would seem that flu and pneumonia prevention has perhaps benefited from COVID awareness, while the pertussis and zoster vaccine coverage might have suffered a little.