The floating COVID case study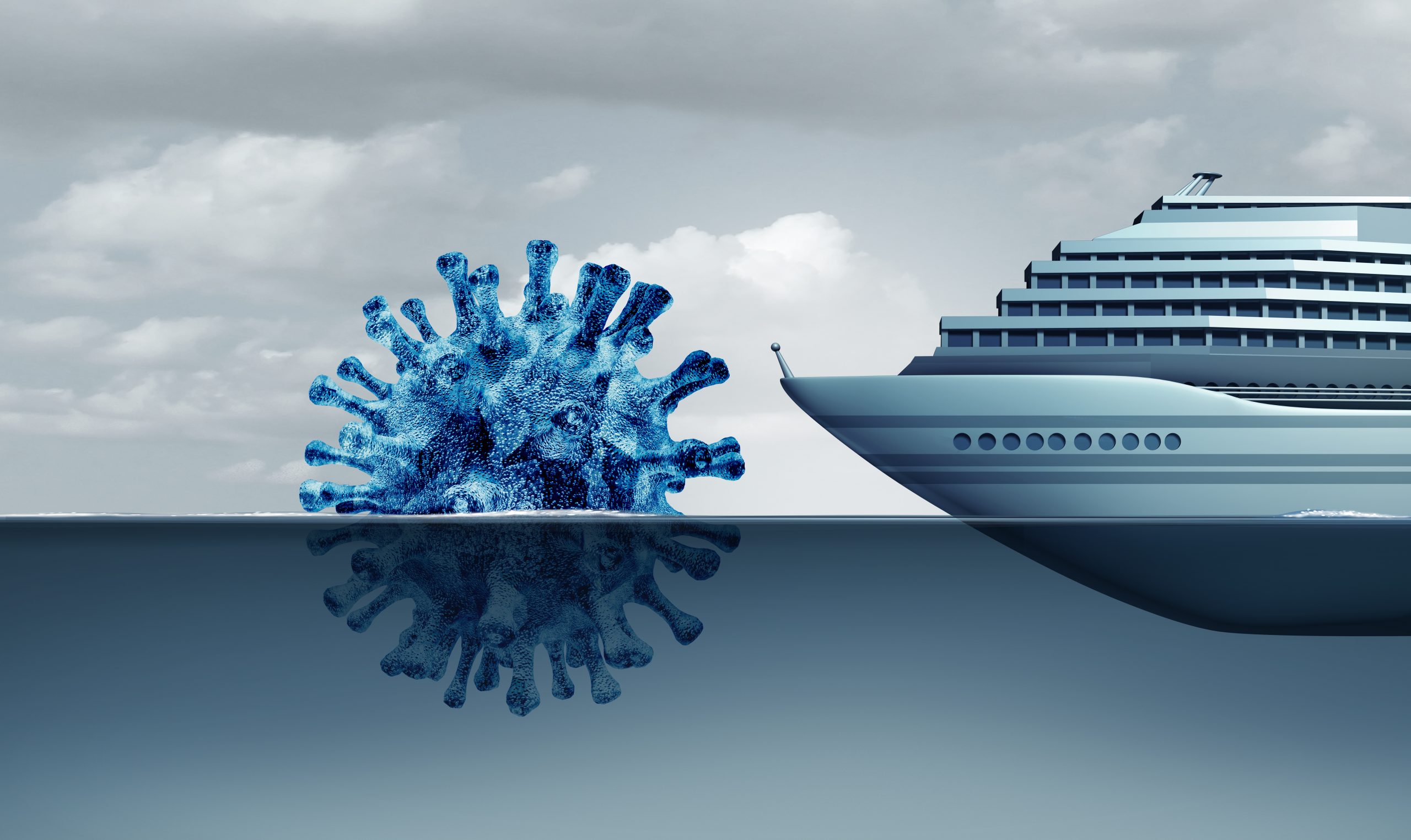 As the COVID restrictions here in Australia slowly lift, it is with some trepidation that people, particularly older people, are emerging from their home sanctuaries.
The value of social distancing, hand washing and PPE has been pretty well established. But what of measures like the screening questionnaire for symptoms and the no-touch temperature check that is being done at practices, hospitals and even some retail shops? How greatly do these measures contribute to our safety?
Maybe not as much as we'd like to think if the experience of one little cruise ship (not the Ruby Princess) is anything to go by.
Published in the journal, Thorax recently, three Australian doctors have analysed their experience on board the Greg Mortimer cruise ship which set sail mid-March with 217 apparently healthy passengers and crew for a three week cruise from South America to Antarctica. The ship hit the headlines a couple of weeks later as an outbreak of COVID-19 saw it stranded on the ocean, unwelcome in any of the local ports.
The cruise ship, because of its complete isolation and the fact the entire cohort wound up being tested for COVID-19, makes a fascinating case study into this virus and the morbidity associated with it.
The cruise ship left Ushuaia in Argentina mid-March just before Scott Morrison directed all Australians to come home because of COVID-19. Before any of the 95 crew or 128 passengers boarded the ship they were asked about symptoms and had their temperature taken. Also, anyone who had in the previous three weeks been to any of the countries where COVID-19 was an issue, were not allowed to board. These countries were China, Macau, Hong Kong, Taiwan, Japan, South Korea and Iran.
All in all they felt, justifiably, pretty safe. And everything seemed to be going well until…
"The first recorded fever on board the ship was a febrile passenger on day 8."
All passengers were immediately confined to their cabins and their meals were served to them. Nonetheless, over the next few days a number of crew and passengers also developed a fever and became unwell.
All of the people who had developed a fever were tested for COVID-19 using a rapid testing kit that involved IgM and IgG antibodies, from health authorities in Uruguay. These were all negative for the coronavirus – falsely negative as it turns out. Despite the negative test, the ship was seen as a potential health threat and not allowed to dock.
Eventually a number of infected patients (8) became ill enough to necessitate medical evacuation, specifically for impending respiratory failure. Of these four required intubation and ventilation and one unfortunately died. All these patients were diagnosed as having COVID-19 on reverse transcription-PCR testing.
All passengers and crew wound up undergoing this PCR testing, and the results were rather staggering. At day 20, of the 217 people on board this ship, 128 (or 59%) tested positive for COVID-19, which of course speaks volumes about the infectivity of this virus, as this is despite all the self-isolation and hygiene measures. It also suggests that the rapid antibody testing for COVID-19 is far from reliable in the acute phase of the illness.
However, of the 128 who tested positive, 104 (or 81%) were asymptomatic, highlighting the importance of early, accurate and widespread testing. If we only test those with a fever or overt symptoms (or even a history of possible exposure as per the pre-boarding questionnaire) we are likely to miss a large number of potential vectors of this dangerous disease.
All in all, this is a rather frightening case study and one which would suggest widespread international travel might be a long way off yet.
Ing AJ, Cocks C, Green JP. COVID-19: In the Footsteps of Ernest Shackleton. Thorax. 2020 May 27; thoraxjnl-2020-215091. DOI: 10.1136/thoraxjnl-2020-215091