Clinical Conversations: The Choice of Adrenaline Injectors – A Practical Approach for GPs | Part One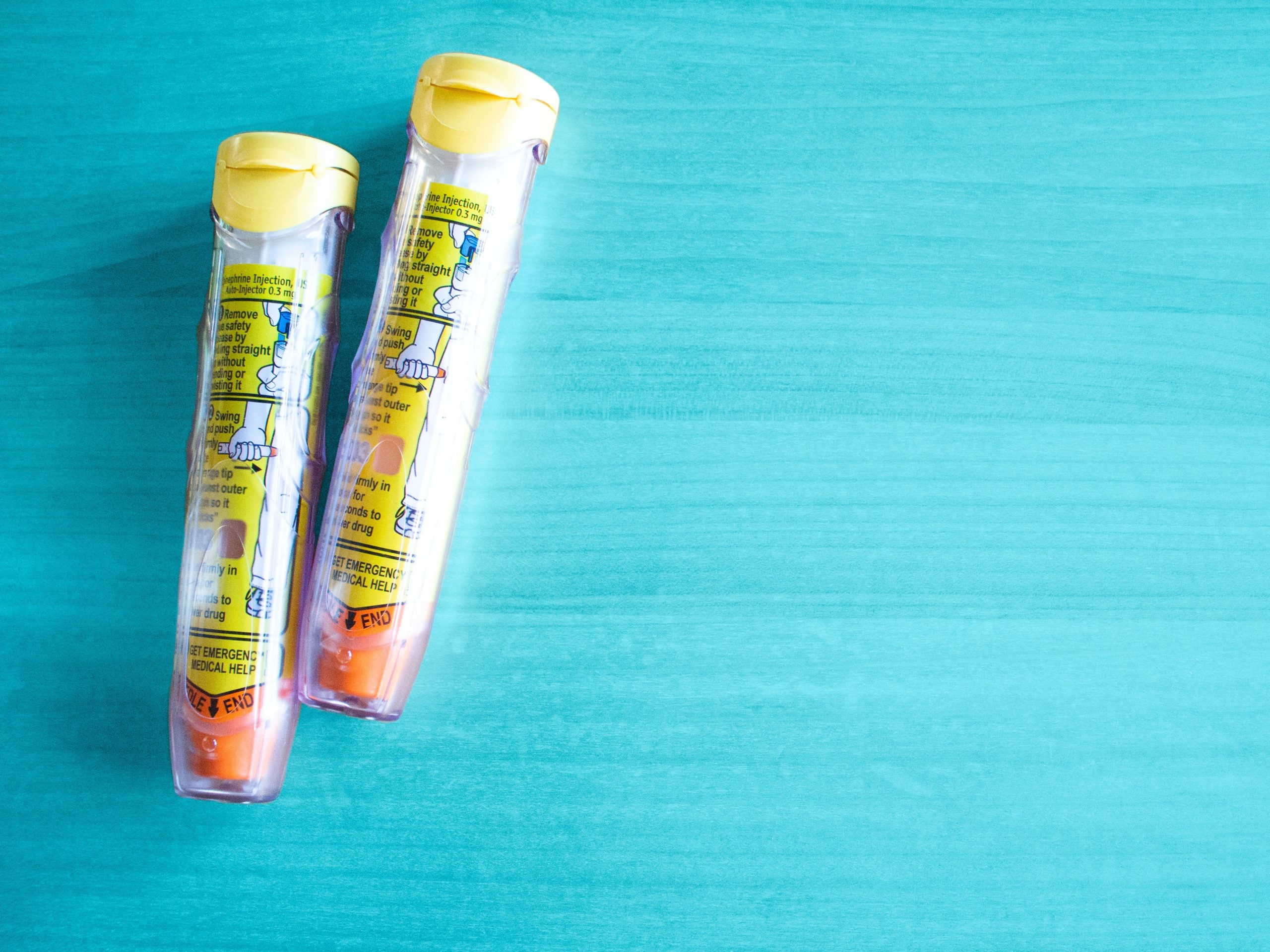 Two adrenalin injectors are now available and this allows the patients a choice, but GPs need to be familiar with both devices. RN Maria Said, the CEO of Allergy and Anaphylaxis Australia, discusses the devices and issues concerning the prescription and use of adrenaline injectors. This is a three-part article.
This is part one of a three part series.
Read part two
Read part three
Practice points

• The Epipen® has two strengths, a 150 ug dose for 7.5 kg to 20 kg and a 300 ug dose for over 20 kg according to ASCIA guidelines.
• The Anapen®has three strengths, 150 ug dose for 10 kg to 20 kg, a 300ug dose for 20 kg to 50 kg and the ASCIA prescription guidelines say that the 500 ug dose of Anapen® is for anyone weighing 50 kg and over.
• Anyone weighing more than 50 kg can be prescribed either the 300 ug dose of Epipen® or the 500 ug dose of Anapen®.
• Both the 150 ug dose of Epipen® and Anapen® have green labelling, both the 300 ug dose of Epipen® and 300ug dose of Anapen® have a bright yellow labelling and as there is no equivalent of 500 ug for Epipen®, the 500 ug Anapen® colouring is magenta.
• After use, the Anapen® will have the needle exposed so care is needed with where it is put.
David Lim (DL)
To start with, tell us about how you became involved with allergy and anaphylaxis.
RN Maria Said (MS)
I had children and of course, my middle child developed food allergy. I struggled to get him properly diagnosed as there was very little information in the community back in the 1990s. I joined a support ...