COVID's clotting conundrum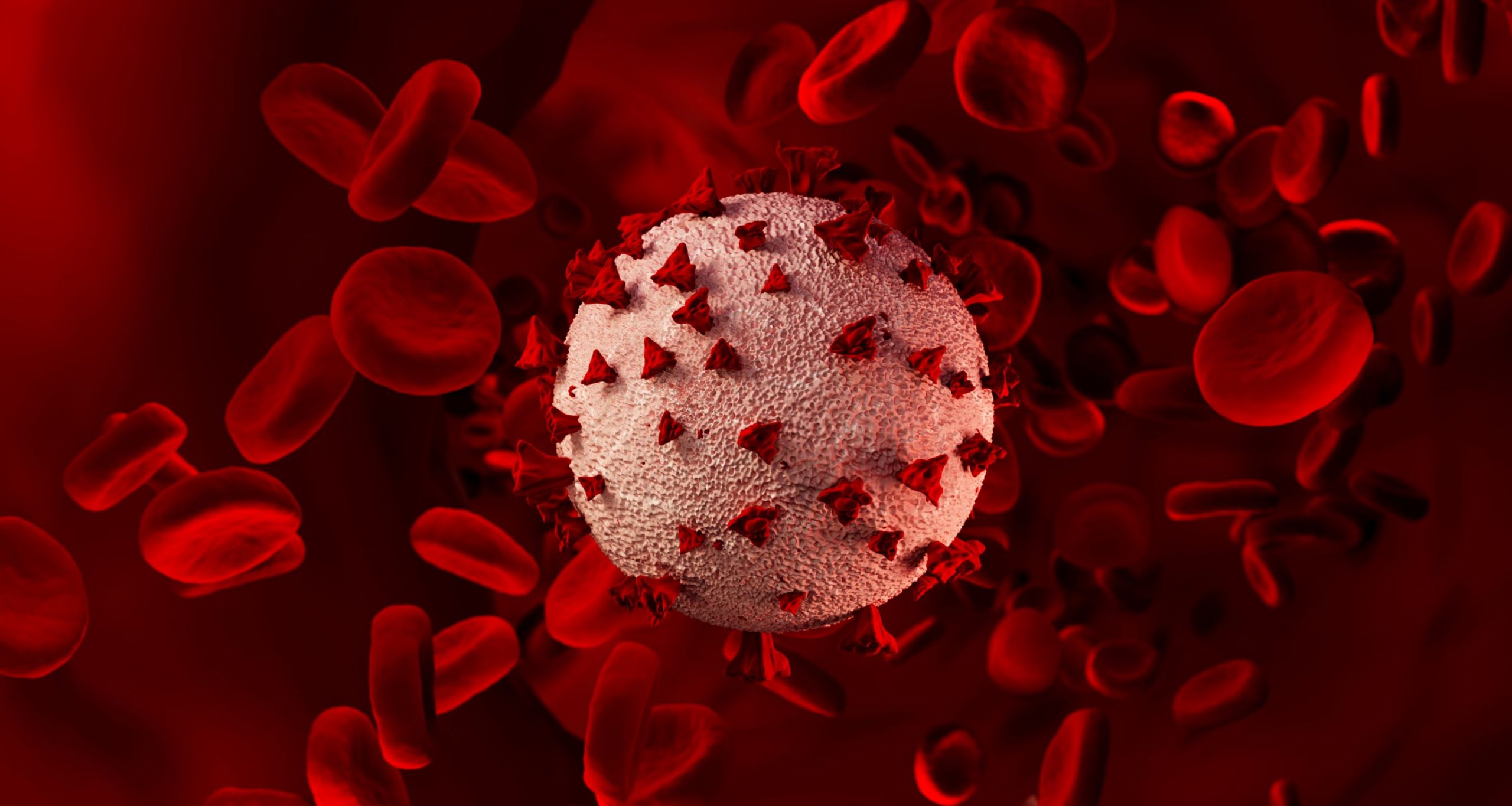 Clotting in the small vessels of the lungs appears to be the major, life-threatening complication of patients with severe COVID-19 disease, at least in Caucasians, Irish researchers say.
The comments follow a detailed study of 80 patients admitted to a Dublin hospital with PCR-proven COVID-19. Over the course of the study, more than a quarter of the patients had been admitted to ICU and 16% had died.
On admission, all of the patients had an elevated D-dimer. And, generally, the higher the D-dimer level the worse the prognosis, the researchers found.
This result confirmed findings from previous Chinese studies that had showed D-dimer elevation correlated inversely with overall survival.
Previous post-mortem studies on patients with COVID-19 had also shown the disease was associated with marked pathological microvascular changes in the lungs including disseminated microthrombi and significant haemorrhagic necrosis.
But interestingly, in the Irish study the patients had no evidence of coagulopathy on admission, despite the elevated D-dimer – coagulation testing and platelet levels were normal. All patients were put on LMWH from the outset, and even among those with severe COVID-19 infection, overt DIC rarely occurred. In those few patients where it did develop it was a very late stage event.
So while clotting in the small vessels of the lung is obviously a major (as in life-threatening) issue for some patients with severe COVID-19 disease, this clotting issue doesn't appear to affect other areas of the body.
"These data suggest that the diffuse bilateral pulmonary inflammation observed in COVID-19 is associated with a novel pulmonary-specific vasculopathy which we have termed pulmonary intravascular coagulopathy as distinct to DIC," the study authors wrote in the British Journal of Haematology.
Another interesting facet to this particular study was the confirmation that Caucasians fared worse in terms of likelihood to develop this complication than Chinese people. Again, previous research had suggested that overall, Chinese people had a 3-4 fold lower risk of developing thrombosis than Caucasians, and this appeared to hold true in this Irish study despite the low numbers (12% of the cohort were Asian compared to 81% being Caucasian).
According to the researchers, we still don't fully understand the pathophysiology of severe COVID-19, however this link between thrombosis susceptibility and the pulmonary coagulopathy that occurs with severe disease might go some way to 'explain the differences that are starting to emerge in relation to racial susceptibility to COVID-19 mortality.'
And finally, what does this study tell us in terms of potential treatments?
If clotting is the problem, can't we simply give anti-clotting agents? Unfortunately, it's not that easy. This research shows that the progressive damage to the pulmonary vasculature that occurs in some of the more severely affected patients is not influenced by LMWH.
'Our data suggest that, at least at standard prophylactic doses, LMWH does not significantly impact the progressive increase in D-dimer levels observed in patients with severe COVID-19', the study authors said.
They suggest further studies might look at whether more intensive anticoagulation or more targeted anti-inflammatory therapies might be of benefit.
Coincidentally, Melbourne's St Vincent's Hospital is about to participate in an international trial looking at whether inhaled heparin can be effective in reducing the lung injury caused by COVID-19.
COVID‐19 Coagulopathy in Caucasian patients
Br J Haematol. 2020 Apr 24. doi: 10.1111/bjh.16749. [Epub ahead of print]